Connected Trade: Transforming global trade finance
As global commerce continues to expand and supply chains evolve, managing this growth presents a set of challenges. Trade finance continues to be a manual, time-consuming, paper-heavy operation. Bank of America is innovating to dramatically increase trade finance efficiency and provide real-time visibility through AI and fully automated digital solutions.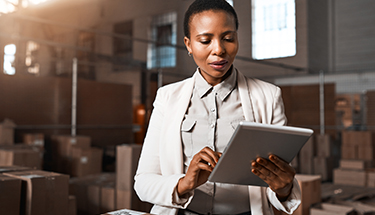 Your trusted advisor
With technology constantly evolving, Bank of America is committed to future-proofing your business. We'll provide you the digital trade finance solutions you need, innovate on them as needed and offer advice and guidance at every step. You'll always be ahead of the curve.
Digitizing global trade together
Learn how Bank of America and our technology partners are working to advance the global trade industry through digital innovation.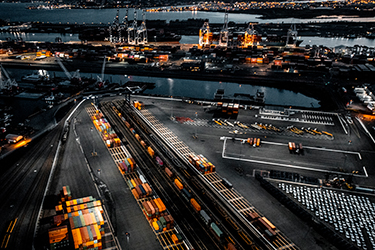 Experience the benefits of our digital trade finance solutions:
Get real-time visibility into transactions
Reduce invoice approval time to seconds
Increase flexibility with digital channels
Fast-track payments and reconciliation
Improve supplier relationships
Enhance data security
Contact us to learn how we can help transform your business.
Automate, digitize, and simplify the open account process