video
business banking
Helping growing businesses thrive
Through our local experts and top digital tools, we deliver comprehensive financial services to businesses with $5 million to $50 million in revenue. Whether you're looking to fund growth, access capital or manage cash flow, we can provide thought leadership, insights and tailored solutions to make business easier.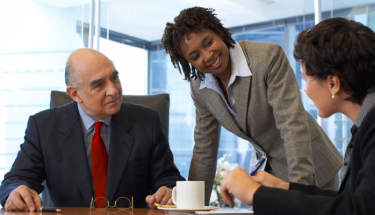 find a relationship manager
Let's start the conversation
Get one-on-one support from a relationship manager dedicated to your success. We'll sit down together and develop solutions that fit your goals — from daily operations to growth to attracting and retaining talent.
Digitally driven solutions
Streamline everyday tasks and improve planning with our secure, industry-leading digital platforms. We offer treasury, lending, credit card and merchant services solutions. Capabilities range from simple to complex and include managing cash flow, payments, receipts, liquidity and investments.
See deeper into your data for more accurate forecasting. Incorporate information from other apps. Do business from almost anywhere. Your relationship manager can help you build a package that fits your needs.
Talk with a relationship manager
Don't have one? We can help.