Accounts Receivable Transformation: From Paper to Digital
As we continue to go through a period of uncertainty, many businesses are increasing resiliency by bolstering working capital, and digitizing receivables is an important part of this. That's because it helps you to receive, process and view incoming payments faster and more efficiently, quickly clearing credit lines and boosting your bottom line. While the benefits of a digital accounts receivable transformation are clear, the road to success is marked by several challenges.
Understanding the challenges of digital receivable transformations
The benefits of moving your business payers from cash and check to digital payments are widely known — from cost and the impact on cash forecasting, to reduced security risks and quicker access to funds. But when it comes to receivables, it's not as simple as asking clients to pay digitally. While check use for B2B payments has dropped to an all-time low of 33%1, most remittance information still travels separately. That means even if suppliers do send electronic payments or ACH, it can still create a reconciliation issue. Often, accounts receivable staff can't tell who is paying, and for what, or if any special discounts apply. Connecting senders, invoice numbers and other details to specific payments still takes slow, manual processes that can create errors and posting delays.
Three approaches for a successful digital accounts receivable transformation
The latest tech innovations make it easier for you to transition your clients. There are a few approaches that address the major pain points by seamlessly connecting payments with remittance information — removing a major source of friction, especially in the case of exceptions that are not easily resolved — enhancing liquidity, and improving choice for your payers.

1. Replace slow manual processes with automation
Some receivables management solutions use AI and machine learning to automate routine tasks — eliminating inefficiencies and human mistakes along the way. They can speed up the reconciliation process to accelerate cash flow and deliver better cash forecasting, and have the ability to apply that cash more quickly to client accounts. And with every correction the tool makes, advanced data capture ensures that performance improves over time.
How Bank of America's Intelligent Receivables works:
 It uses AI to cross-reference payments that arrive in your bank account with remittance data from many sources, matching payments to the associated invoice.
It automatically captures auto-forwarded emails sent by payers to your dedicated receivables inbox, and can also log in to all of your online customer payment portals to extract remittance details.
Intelligent Receivables continually learns from your payers' behavior to get better, faster results the more you use it.
If a remittance cannot be read automatically, a specialized team will manually review the data and capture it for you.

2. Get better control and visibility over your cash
A single, centralized virtual account — with different identifiers for each payment — allows you to segregate who is paying, and see what they are paying for, meaning you can reconcile more easily, reduce costs and improve liquidity management.
How Bank of America's Virtual Account Management works:
Incoming or outgoing payments are posted to both a central physical account and a virtual account.
Because each transaction is connected to a unique virtual account reference, it's easy to track payments and receipts.
It cuts down on the amount of client data, such as bank account details, that you need to store, improving security.
3. Provide seamless digital payment options
Payment portals give your business payers more options and make it easier for clients to convert to electronic payments. These online gateways allow users to initiate card and ACH payments, while consolidating and streamlining incoming payments to allow for automatic reconciliation.
How Bank of America's Commerce Payment Portal works:
 You post invoices electronically to the portal.
Business payers visit the portal — through desktop and mobile websites, phone menus and even kiosks — to review invoices and pay via credit, debit or ACH.
If clients have a special circumstance, like a discount, they can include a reason, helping to eliminate errors and follow-ups. 
What do Bank of America clients say?
"Not only does the payment portal offer a variety of frictionless payment options to our customers, it also adds the benefit of automatically reconciling our inbound electronic payments, which historically has been quite challenging for our accounts receivable department."
"Our payment collection process was antiquated, and it was affecting our customers' shopping experience. This portal will surely improve customer satisfaction while reducing our overall costs by accepting online ACH payments."
Improving processes and bolstering business resiliency
Companies that receive and apply funds quickly and cost-efficiently have more accurate cash forecasting, boosting their ability to respond to changing market and economic conditions. Embracing the latest receivables solutions improves processes, and by accelerating your paper-to-digital conversion, you'll help future-proof your business. To learn more, contact your Bank of America representative.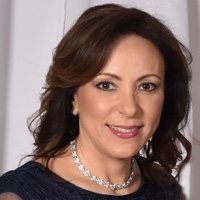 Liba Saiovici | Global Head of Receivables, Bank of America