You benefit from our deep insights gained from millions of interactions and research across the organization. Explore now.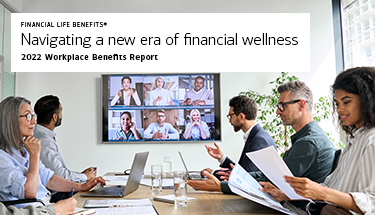 2022 Workplace Benefits Report
Bank of America's 2022 Workplace Benefits Report highlights that employers remain critical to helping employees achieve overall wellness. Our findings and suggested action steps aim to help employers make informed decisions about the workplace benefits they offer so they can deliver the support their employees need and want.